Projects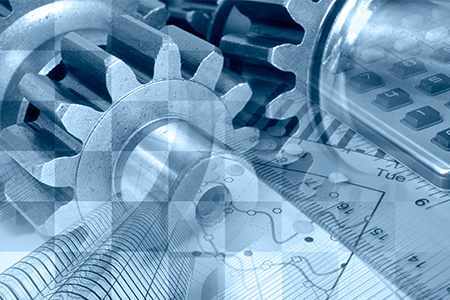 The following initiatives are facilitated by the California Community Colleges Technology Center:
The Online Education Initiative will develop an online course exchange that will enable students from any participating college to enroll in and complete a course from another participating college and easily apply that course toward completion of a degree at their home college. It includes student support services to address retention and faculty support for course development and conversion. The goal of the initiative is to increase the number of college associate degree graduates and transfers to four-year colleges and improve the retention and success of students enrolled in online courses offered through the exchange.
This initiative will develop the transcript, articulation, and curriculum inventory elements necessary to facilitate existing college Education Planning and Degree Audit Systems. For those colleges without these systems, a low/no cost Education Planning and Degree Audit solution will be made available. The initiative will use centralized and integrated technology solutions to better guide students to define and achieve their educational goals, while streamlining the process and providing support to faculty and staff that use the system.
This initiative will develop a Common Assessment System for the benefit of all California Community Colleges and students. The Common Assessment System will contain informational, test preparation, test delivery, test administration, data collection and course placement guidance. The system will use centralized and integrated technology solutions to support assessment and placement, and it will include a significant expansion that will improve access to data regarding assessment for students, faculty, and staff.
The Corporation for Education Networking In California (CENIC) is a not-for-profit corporation serving California Institute of Technology, California State University, Stanford University, University of California, University of Southern California, California Community Colleges, and the statewide K-12 school system. CENIC's mission is to facilitate and coordinate the development, deployment, and operation of a set of robust multi-tiered advanced network services for this research and education community, California Research and Education Network (CalREN).
CCCApply is the online gateway to the California Community Colleges. Each year at our 113 colleges, nearly three million students from all over the world build their career skills, prepare for transfer to four-year colleges and universities, or simply enrich their lives through learning. CCCApply streamlines the application process for students and staff.
The California Community Colleges Information Security Center facilitates and coordinates the work of systemwide information security (IS) technology by understanding CCC IS priorities, offering free vulnerability scanning, providing free server monitoring, developing IS policies and procedures, promoting IS awareness, and publicizing important IS information.
Diversity and inclusion are core values embraced by the California Community Colleges. Accessible websites and information technology positively impacts individuals with disabilities, offering greater opportunity for engagement and participation in pursuit of lifelong learning throughout California's community colleges. The CCC Accessibility Center provides guidance and technical assistance to California community colleges in realizing this accessible technology environment.
The Systemwide Architecture Committee (SAC) provides technical expertise for planning the development and growth of the systemwide information technology (IT) infrastructure for the California Community Colleges (CCC). SAC is a subcommittee of the Telecommunications and Technology Advisory Committee (TTAC). SAC works in close coordination with TTAC to develop strategic plans, policies, implementation strategies, practices, and standards regarding the systemwide implementation of IT infrastructure.
TTAC advises the California Community Colleges Chancellor's Office on the continued development and deployment of telecommunications and educational technologies in the California Community Colleges. The committee researches technology trends and recommends the direction for technology infrastructure initiatives within the California Community Colleges. It meets four times a year.
The Technology Center supports TTAC by coordinating its quarterly meetings and its annual Tech III Strategic Planning retreat.