How To Adopt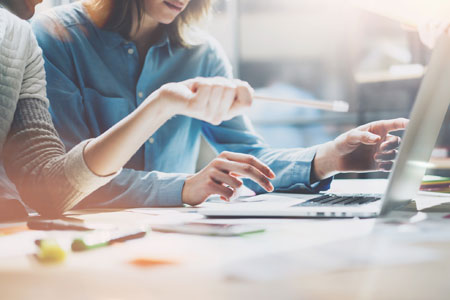 Get Started with Tech Center Product Solutions in 3 Easy Steps
The California Community Colleges Chancellor's Office and the Technology Center have teamed up to provide the California Community Colleges (CCC) with a suite of no-cost software solutions geared toward improving student outcomes, increasing college efficiency, and strengthening the CCC as a whole. Deployment services are included.
Follow these three easy steps to adopt Technology Center solutions.
1. Learn about the solutions available to your college:
Learn about all of the product solutions that are provided by the Chancellor's Office and Technology Center at no cost to the college, including deployment services. Review Highlights of Technology Center offerings. Or click on the Projects menu above to learn more about our products.
2. Contact your College Experience Manager (CEM) to get started:
Your Technology Center College Experience Manager (CEM) will help you learn more, and get you started. If you do not know your CEM, please refer to our listing of CEMs by college for contact information; reach out by submitting our CCCTC Products and Services form; or send an email to This email address is being protected from spambots. You need JavaScript enabled to view it. to get acquainted.
3. Begin to sketch out your college's product adoption plan:
Working with your CEM, use the adoption planning worksheet to map out your colleges desired "START of deployment", and "GO LIVE" timeframes for each product solution.
Still have questions about how to get started?
Contact Us
CCC Technology Center Enabling Services
College Experience Managers
This email address is being protected from spambots. You need JavaScript enabled to view it.