OpenCCC & Systemwide ID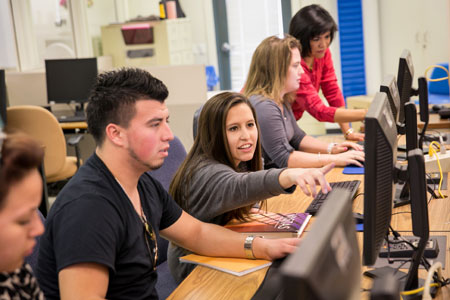 OpenCCC is an initiative to establish one systemwide ID for every California Community Colleges student. OpenCCC provides a way to tie together student data to better outcomes and institutional improvement as students swirl among our colleges while taking advantage of a variety of new online services. In addition, having one systemwide student account, known as CCCID, will help provide a single sign-on for students.
With the roll out of OpenCCC and the CCCID with the new CCCApply application for admission, over 10 million students now have an OpenCCC account and a CCCID. Current studies show just over a two-tenths of one percent (0.002) duplication factor on these records, making them very reliable as a way to identify student data.
Student-centered Design
Full Spanish translation and a mobile-friendly interface mirror the look and feel of the CCCApply suite of applications to provide students a seamless application experience.
Security Controls
To ensure the security of millions of student records containing personally identifiable information, our cloud hosting provider and our security practices and controls meet the highest industry standards (currently SOC 2.0 and ISO 27001).
Utilizing Outcomes Data
As the CCCID matures and all CCC students get OpenCCC accounts, we will work with the California Community Colleges Chancellor's Office to incorporate the CCCID into the MIS data so that outcomes data in MIS can be tied to pre-enrollment data in CCCApply, assessment data in CCCAssess, education plans, and more.
Future Developments
By employing machine learning technologies, we will better identify and prevent duplicate accounts during the account creation process, thus driving duplicates below one-tenth of one-percent (0.001).
More Information