Library Services Platform
Subscription Reimbursement
*Requests Must be Submitted by 5 p.m. on May 31, 2022*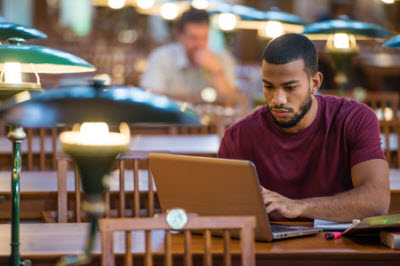 On November 19, 2021 the California Community Colleges Chancellor's Office authorized the CCC Technology Center to reimburse participating colleges for Ex Libris basic software subscription expenses accrued between July 1, 2021 through June 30, 2022. See details in the Chancellor's Office Policy Memo DII 21-200-05 to the right.

Participating colleges will follow the link at right to submit a request for reimbursement of basic Ex Libris software subscription expenses accrued by your college. The reimbursement request requires two pieces of supporting documentation *for each year* in PDF format:
Invoice showing software subscription price
Financial system report or screenshot showing payment of the subscription with voucher and check number
Note: A total of four pieces of supporting documentation will be required for subscription services from 2021 and 2022. See Help Doc for further explanation.
Cutoff date: Requests must be submitted no later than 5:00 p.m. on May 31, 2022.
Please allow 60 days for payment on approved reimbursement requests. For questions about the Ex Libris software subscription reimbursement effort, please contact us at:
This email address is being protected from spambots. You need JavaScript enabled to view it.
Helpful Links
Council of California Community Colleges Chief Librarians